North Royalton Family Dental
|
6391 Royalton Road, Suite A
|
North Royalton, OH 44133
Make A Payment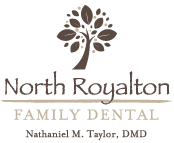 (440) 457-1221

Contact Us
Contact Us
All fields marked with an * are required.
You are invited to join our growing family of patients. Come stop by our North Royalton dental office to experience quality dentistry, with a personal touch, and a relaxed environment where you can be certain you're in good hands.
We encourage you to contact us with any questions or comments you may have. Our goal is to be your partner in health for a lifetime!
Our North Royalton practice offers general, family, restorative, and cosmetic dentistry to patients all across Cuyahoga County. Contact us today and make your appointment to enhance your smile, health and overall life!
North Royalton Family Dental
6391 Royalton Road, Suite A
North Royalton, OH 44133
Phone: (440) 457-1221
Fax: (440) 457-1223
Office Hours:
Monday: 9am - 6pm
Tuesday: 8am - 5pm
Wednesday: 8am - 5pm
Thursday: 9am - 6pm