North Royalton Family Dental
|
6391 Royalton Road, Suite A
|
North Royalton, OH 44133
Make A Payment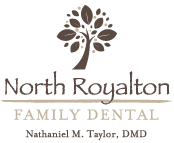 (440) 457-1221

New Patients
Dentistry for the Family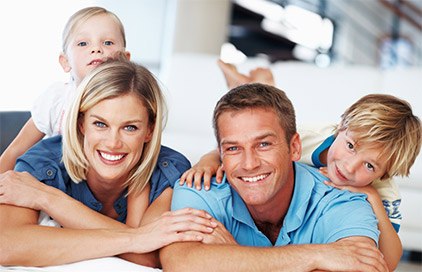 Our Mission Is To Improve The Happiness & Health of Our Patients. We're Here To Make The Whole Family Smile!

No Insurance?
No Problem!
20% off any dental procedure.
Here at North Royalton Family Dental, our mission is to provide an unparalleled level of dentistry to each member of your family. We offer a full range of dental services to keep your family smiling, from young children to the elderly. With a warm and friendly office atmosphere, your next trip to the dentist might just feel like a visit with a few old friends. We will do our best to make sure we answer all your questions and to keep you comfortable throughout your entire appointment.
North Royalton Family Dental is currently accepting new patients, and we would love the chance to get to know you! The more we know about you, the more we can customize your treatment for your individual dental goals, oral health, budget, and timeline. If you are a new patient, please take a few minutes to fill out our new patient forms, conveniently located below. You can either login and enter your information, or download, print, and fill out these forms before your next appointment. If you decide to fill them out in our office before your visit, please arrive 15 minutes early to give yourself enough time. Filling out these documents give your North Royalton Ohio dentist the chance to meet your needs.

COVID-19 Screening Questionnaire
What To Expect During Your First Visit
Oftentimes, new patients wonder what to expect during their first visit to our office. We start every new appointment by getting to know you, because our team wants to welcome you like family! We want to understand your dental goals, current dental hygiene routine, and current concerns. Afterwards you will receive dental imaging so that your North Royalton dentist can check the health of your teeth and gums on a deeper level.
After your X-rays, Dr. Nathaniel M. Taylor will meet with you to talk about the health of your teeth and gums. He will carefully check your teeth, looking for abnormalities like dental decay, problems with your gum tissue, discoloration, fractures, and previous dental work. Next, you will receive a thorough dental cleaning. The goal of a dental cleaning is to remove plaque and tartar buildup from the surface of the teeth. This aids in reducing your risk for tooth decay and gum disease, making it easier for Dr. Taylor to see the underlying health of your teeth.
If he discovers problems during your cleaning and exam, Dr. Taylor will talk with you about other treatment options. He will also tell you how to improve your oral hygiene routine, and what your insurance benefits will cover. Our goal is to leave each patient completely informed, while putting you in charge of decisions about your dental health. We will never pressure you into receiving treatment you don't need or don't want.
Before you leave, we will answer any questions you might have and schedule you for your next visit! If you find yourself with any questions after your initial appointment, please give us a call. We want to do everything in our power to make sure that your dental care experience is as efficient, informative, and enjoyable as possible.

Insurance and Financial Services
Dental treatment should fit into your budget without you having to sacrifice the quality of dental care. This is why North Royalton Family Dentistry accepts a wide variety of payment options and works with several dental insurance providers.
Payment Options
Cash
Check
Discover
MasterCard
Visa
American Express
In-Network Insurance Providers
We are in-network providers with most dental insurance plans and are always updating the insurance plans we accept. As a service to our patients, we will work with your insurance company to help you understand your benefits. We will also file and process your insurance claims to simplify your appointment.
Aetna
Ameritas
Anthem BCBS (Zelis/Maverest Network Only)
Careington
Cigna DPPO
Delta Dental Premier
Dental Network of America
Guardian
Humana
Maverest
Principal
Stratrose
Superior Dental Care
Zelis Network
Dental Health Alliance Network
United Healthcare (PPO and OH Medicare)
Due to the complexities of insurance contracts, we encourage each of our patients to contact their insurance provider if they have specific questions about their coverage. Additionally, the estimates we provide on coverage are not a firm appraisal. If you have any questions about how we process your insurance claims, our friendly dental staff is always available to answer your queries.
No Insurance? No Problem!
We understand that not every patient has a dental insurance policy in place, which is why we offer a 20% discount off of any dental procedure for cash customers. We will also work with you before your appointment to offer an estimate for the work you will be having done so that you can budget accordingly.
Care Credit
We offer CareCredit, the leading patient payment program in the nation. CareCredit is a line of credit that patients can use at a wide range of dental and medical providers across the United States. Upon approval, CareCredit offers a comprehensive range of plans with low minimum monthly payments that cover fees from $300 to $25,000. You can apply for CareCredit by filling out the CareCredit Application.
CareCredit benefits include:
Immediate care and treatment while allowing patients to pay over time.
No annual fees.
No need to reapply in the future if you want to use your card to pay for other medical expenses.
The ability to pay for deductibles and treatments not covered by traditional insurance.
Find out if you qualify for CareCredit, and then contact us to schedule your dental treatment.

What Our Patients Are Saying