North Royalton Family Dental
|
6391 Royalton Road, Suite A
|
North Royalton, OH 44133
Make A Payment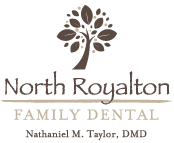 (440) 457-1221

Dental Bridges in North Royalton OH
Missing teeth can do more than make you feel bad about your smile. In addition to making it harder to chew foods and talk without making unwanted noises, having a gappy smile can also affect the health of your mouth and jaw. Believe it or not, since tooth stimulation helps to keep your jaw strong and healthy, missing teeth can prompt your jawbone to deteriorate. This deterioration can even make it more difficult to place dental implants in the future, and it can change the shape of your face. However, dental bridges can help you to recreate natural jaw stimulation to prevent this from happening.
Unlike dental bridges of the past, modern bridges are nearly undetectable. Modern bridges are stronger and more natural-looking than ever before, thanks to durable ceramic compounds and more realistic dyes. Dental technicians can reshape or color dental bridges to help them match the surrounding teeth—so you won't have to worry about bridges looking out of place. Also, modern dentists have access to precise imagery tools, so they can create bridges that fit perfectly to make your restoration more comfortable.
Types of Dental Bridges
Every smile is a little bit different, which is why dental bridges aren't a one-size-fits-all product. After Dr. Taylor inspects your teeth and determines that you are a good candidate for this type of restoration, he may recommend one of the following types of dental bridges:
Traditional Bridges: Traditional bridges typically involve creating a crown for both teeth on the sides of the missing tooth, and then adding a pontic in between these teeth. The bridge will be composed of the dental crowns, along with false teeth connected in between. The pontic serves as a support post to keep the structure sturdy. Most traditional bridges are either made from ceramics, which look the most natural, or porcelain fused to metal materials, which are typically less expensive.

Resin Bonded Bridges: Resin Bonded bridges, also called Maryland bridges, are composed of a metal framework covered by ceramic, porcelain fused metal, or plastic false teeth and gums. These bridges contain small wings on either side that are attached to the neighboring teeth with dental cement.

Cantilever Bridges: Cantilever bridges might be recommended when there aren't natural teeth on both sides of the missing tooth. In these instances, a crown is made for the natural tooth, with the false tooth attached on one side. Unfortunately, because these types of bridges lack support on both sides, they typically aren't recommended for back teeth, which have to endure more bite force.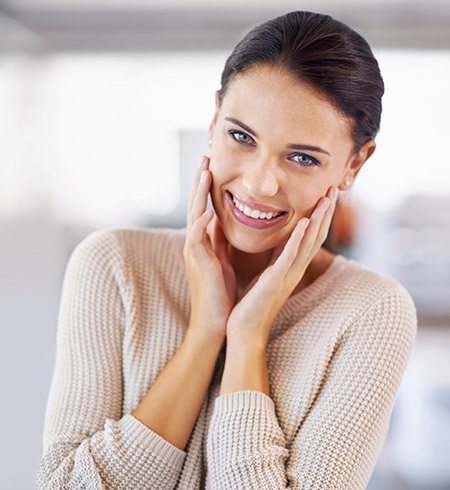 The Process of Getting A Dental Bridge
Before your dental bridge can be placed, Dr. Taylor will need to prepare the surrounding teeth for crowns and take careful impressions of your mouth. The teeth on either side of the missing tooth will be debridled slightly, so that the new crowns will fit perfectly and look natural. If contouring was skipped, the teeth on either side of the missing tooth would look bulky and unnatural.
After the reshaping process, Dr. Taylor will take impressions of your mouth. Metal trays will be filled with dental putty, and then gently pressed into your mouth over your teeth. After a few seconds, the putty sets up and Dr. Taylor will check the impressions for any abnormalities. Next, you will be fitted for a temporary bridge while your bridge is being made at the lab. This temporary bridge protects your exposed teeth and gums.
When your permanent bridge is ready, you will be asked to come in to have it fitted. Your temporary bridge will be removed and the permanent bridge will be placed and checked. Dr. Taylor will inspect the coloration, shape, and look of the bridge, in addition to how it affects your bite.
For more information on dental bridges and whether they would be right for you, schedule an appointment with us today!