North Royalton Family Dental
|
6391 Royalton Road, Suite A
|
North Royalton, OH 44133
Make A Payment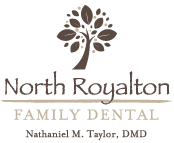 (440) 457-1221

Root Canals in North Royalton OH
Root Canals Don't Have To Be Scary
If you shudder in fear as soon as you hear the words "root canal," you aren't alone. It is estimated that between 9% and 15% of Americans report feeling some kind of anxiety about dental procedures, which prompts some people to put off crucial dental procedures, like root canals. Unfortunately, dental decay can continue to infiltrate your teeth and surrounding tissues if you aren't careful, ultimately causing serious infections, bone loss, and even missing teeth.
Although the name might seem scary, root canals are really nothing more than removing the infected interior of your tooth, cleaning the area, and filling the space with an antiseptic material. The process of getting a root canal will feel a lot like having a cavity filled, but it will take a little more time. For our patients that suffer from anxiety or dental-phobia, we even offer
sedation dentistry
to help you to relax. Here is a little more information about root canals, and what you should expect on the day you have the procedure done.
Why Root Canals Are Necessary
Everyone knows that you should have cavities filled, but what if you decide to wait a few months? As that tiny cavity grows into a gaping hole in the side of your tooth, it can let bacteria and food particles gather inside of your tooth. Over time, this accumulation can get infected and inflame the pulp and nerves inside of your tooth.
These types of infections are called abscesses, and they can lead to swelling that can spread to your jaw or other parts of your face. Abscesses also produce foul-smelling pus, which can give you bad breath and cause drainage into your jaw. Severe infections can even lead to bone loss. During a root canal,
Dr. Nathaniel M. Taylor
will remove the infection inside of your tooth so that the area can heal.
What To Expect The Day Of Your Root Canal
Your root canal will start off just like any other dental restoration procedure. Before he can begin working on your tooth, Dr. Taylor will take careful x-rays to determine the cause of the problem and to see where the infection has spread. Next, a local anesthesia will be used to numb your tooth and mouth. Dr. Taylor will then surround your tooth with a rubber dental dam to keep the restoration clean and dry. After a small hole is drilled into the tooth, Dr. Taylor will gently scrape out the infected pulp and nerves from the inside of the tooth. The interior of your tooth is then filed clean with a series of small files, and then the space is disinfected with a cleaning solution. After your tooth is clean, it will be filled and sealed.
The recovery involved after a root canal is usually very basic. The tooth may be sensitive after the procedure, but patients are typically allowed to eat and drink whenever the anesthetic wears off. You can control inflammation and pain with over-the-counter products such as Ibuprofen. Root canal treatment has a very high success rate, with around 95% of procedures being successful the first time.
If you have a toothache or suspect that you have a dental infection,
make an appointment
right away to discuss your oral health.