North Royalton Family Dental
|
6391 Royalton Road, Suite A
|
North Royalton, OH 44133
Make A Payment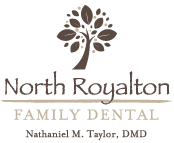 (440) 457-1221

Gum Disease Therapy in North Royalton OH
Gum disease is a major oral health problem that can result in tooth loss if left untreated. It typically comes from neglecting your oral health by not practicing oral health care at home and not receiving regular dental checkups. However, North Royalton Family Dental has numerous therapy options that we can utilize to treat gum disease. Take a moment to learn a little more about gum disease therapy by reading below!
What is Gum Disease Therapy?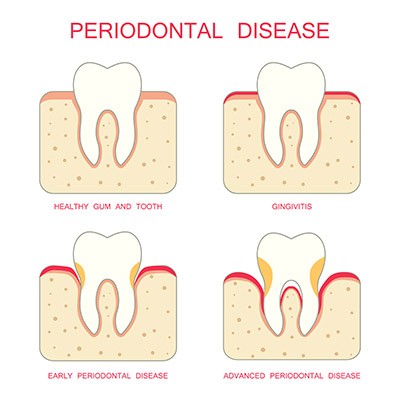 "Gum disease is a major oral health problem that can result in tooth loss if left untreated."
Request an Appointment
Gum disease therapy simply refers to any procedure that is designed to treat gum disease. This oral health concern comes in multiple forms; from minor to severe. The type of therapy utilized is based on the severity of the gum disease. Here are some of the types of therapy options and what the procedures entail:
Professional Dental Cleaning: This non-surgical treatment option is the base answer to minimal gum disease. Plaque and tartar is removed from the surface of your teeth and gum lines; this can be performed multiple times per year to manage gum disease.
Scaling and Root Planing: Another non-surgical option, this is a deep cleaning procedure that is performed with anesthetic to scrape away any tartar and bacteria below the gum line and rough spots on the tooth roots.
Flap and Pocket Reduction Surgery: Gums are lifted back and tartar are removed during this procedure. Irregular surfaces on damaged bone can be smoothed in order to prevent bacteria from hiding in those hard to reach gaps.
Bone Graft Surgery: By utilizing synthetic bone, donated bone, or bone from elsewhere on your body, we can replace any bone that you have lost to gum disease as a result of this grafting procedure. The grafts act as a base from which more bone can heal and gone allowing for your teeth to have a foundation to become stable again.
Soft Tissue Grafts: Much like a bone graft, a soft tissue graft requires grafted tissue to be placed on a patient's weak spot (thin or receded gums) to reinforce the area and promote healing.
Bone Surgery: When shallow craters are present due to advanced bone loss, bone surgery is utilized in conjunction with flap surgery to help address this issue. The bone is reshaped to eliminate the craters present which makes it difficult for bacteria to grow and collect.
Is a Gum Disease Therapy Right for You?
To know if gum disease therapy is right for you, we must first determine if you are suffering from gum disease. There are multiple stages of gum disease; think of it as mild, medium, and severe. Regardless of what level of gum disease you're at, if it is found present in a patient during a routine checkup, we will recommend an appropriate course of action through gum disease therapy. If it has been determined that gum disease therapy is right for you, you'll find that we can perform most of the procedures in our office. Going into the procedure, it is important to realize that the time needed to heal from the procedure, the degree of discomfort during and after the procedure, and the time needed to complete the procedure will vary from patient to patient. We offer local anesthesia when the procedure calls for it, as well as other sedation dentistry in order to make sure patients are relaxed and comfortable.
Make an Appointment
Gum disease is a serious oral health issue if left untreated can lead to infections or tooth loss. This is why we highly recommend the aforementioned therapy plan for patients who are suffering from gum disease. If you would like to request an appointment to receive gum disease therapy or for another dental procedure, North Royalton Family Dental allows for appointment scheduling by phone or through an online form. For any questions regarding gum disease therapy, our trained professional dental staff is on hand to help you during business hours. We provide some of the best dental treatment possible for patients in the North Royalton, OH, area that visit our practice; we pride ourselves on hard work and patient care.