North Royalton Family Dental
|
6391 Royalton Road, Suite A
|
North Royalton, OH 44133
Make A Payment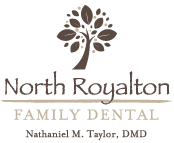 (440) 457-1221

Preventive Dentistry In North Royalton OH
We offer a variety of cosmetic services including veneers, whitening, implants, and tooth reshaping. Be proud of your smile!
Request an Appointment
As long as your teeth look normal and you aren't experiencing pain, you might not give your teeth a second thought. However, thorough dental care is about more than simply solving problems as they occur. If you are interested in taking a more proactive approach, focus on preventive dentistry in addition to traditional restorative dentistry. Here are a few huge benefits you might enjoy if you make preventive dentistry a priority:
Prevent Pain and Discomfort: If you have ever had a cavity, then you might be familiar with that obvious sting. Whenever you eat anything, your tooth might throb—making it hard to function normally. However, if you focus on avoiding cavities altogether, you might be able to stay comfortable.


Save Money: If tooth decay is allowed to spread through your mouth, it can cause expensive repairs. However, if you tackle those cavities, tooth fractures, and exposed roots early, you might be able to save money in the long run.


Keep Your Teeth Looking Lovely: Nobody wants a dingy, dilapidated smile, which is why proper oral care is so important. In addition to filling cavities and checking your overall oral health, your dentist can also help you to keep your teeth pretty by whitening surfaces and repairing cosmetic defects.
Services We Offer
Fortunately, here at Dr. Nathaniel Taylor's office, we take preventive dental care seriously. Here are just a few of the ways we can help you to keep your smile in tip top shape during your regular appointments:
Patient Education: You might think that you know how to brush and floss, but what if you aren't doing it quite right? If Dr. Taylor notices signs of previous injuries or if you have questions, he can walk you through proper procedures.


Fluoride Supplements: Fluoride can act as an invisible shield on your teeth, fending off the bacteria that can run rampant on oral surfaces. However, supplements need to be administered with care. Dr. Taylor can prescribe you the perfect amount of fluoride, and then check for related conditions like fluorosis.


Imagery:It might be easy to spot cavities on your front incisors, but what if you have hidden decay between those back molars? By taking X-Rays and carefully inspecting the results, Dr. Taylor can track down and treat hidden damage.


Sealants: Your small children shouldn't have to worry about toothaches, which is why sealants are so important. Sealants are made of a liquid plastic, which is painted onto teeth. This material shields dental structures from food accumulation and decay.


Mouthguards: When your child is trying to make a basket or catch a pass, they might not be thinking about their oral health. However, if you want to prevent dental injuries during sports, Dr. Taylor can create custom mouthguards.
Do you have questions about preventive dentistry? To ask when you or your child should be seen or to make an appointment, contact us today. We have a flexible schedule to make it more convenient for our patients to get the help that they need.