North Royalton Family Dental
|
6391 Royalton Road, Suite A
|
North Royalton, OH 44133
Make A Payment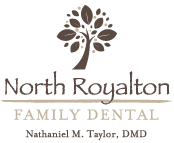 (440) 457-1221

Cosmetic Bonding in North Royalton OH
From chipped and misshapen teeth to gaps and discoloration, there's plenty of things that can impact the appearance of your teeth. Although cosmetic issues are rarely harmful, they can negatively affect self-confidence and make you feel ashamed of your smile. Cosmetic bonding offers a relatively quick, minimally invasive solution for unsightly dental problems, restoring your smile and giving you the boost of confidence you deserve.
What Is Cosmetic Bonding?
Cosmetic bonding uses a composite resin that is the same color and opacity of your teeth. After applying this substance directly to your teeth, Dr. Nathaniel M. Taylor will shape and polish it so that it seamlessly blends in. Once the job is completed, nobody will be able to tell that you've had a cosmetic procedure performed! Not only does the resin look natural, but it is also durable and will remain in place even after strong biting.
Who Can Benefit From Cosmetic Bonding?
Cosmetic dental bonding is a versatile procedure designed to assist with a variety of problems. You might benefit from cosmetic bonding if you struggle with any of the following:
Misshapen teeth: Things like genetics, facial injuries and congenital syphilis may affect the shape of your teeth and make them uneven. Cosmetic bonding can build upon the teeth, making them wider, longer or more symmetrical.

Chips or cracks: When a tooth gets chipped, damage is inflicted upon the enamel (the protective layer on the tooth) and the dentin (the structural component beneath enamel). The resin used in cosmetic bonding can bind to these dents, enhancing the appearance of teeth while maintaining structural integrity. Cosmetic bonding can also work for cracks, provided that the crack does not extend into the root.

Discoloration: If you have stained teeth and teeth whitening is not working, cosmetic bonding can help. In addition to changing the color, this procedure gives teeth a smoother surface.

Gaps: If you have a sizable space between two teeth, cosmetic bonding can be used to fill in the area and make your teeth look more uniform. Dental-grade paper may also be placed between the teeth to make it feel more natural.

Fillings: The composite used for dental bonding is the same composite used for cavity fillings. Thus, cosmetic bonding may be used to repair fillings in visible areas. Bonding is performed once the decayed portion of the tooth is removed.

Exposed roots: Things like excessive brushing, drug use and general aging can gradually expose the roots of your teeth. Not only does this negatively impact self-confidence, but it can also be painful. Covering the area through cosmetic dental bonding restores appearance while reducing sensitivity.
During a consultation, Dr. Taylor can evaluate the condition of your teeth and determine if you are a good candidate for cosmetic bonding.
How Cosmetic Bonding Works
Cosmetic bonding is a fairly straightforward procedure that can be completed in as little as 30 minutes (although some appointments may last up to an hour). After thoroughly cleaning, polishing and drying the site, Dr. Taylor will select, mix and prepare a composite resin that matches the color of your teeth. Next, he will create small notches on the surface of your tooth (or teeth) using an "etch." This step allows the resin to adhere to the tooth and ensures that it does not fall apart.
Once the surface is ready, Dr. Taylor will begin piping the resin to your tooth and shaping it. Finally, a small ultraviolet light is applied to harden the resin. After all these steps are completed, the area is rinsed clean and you are left with a straighter, brighter smile.
Care Requirements
One of the main benefits of cosmetic dental bonding is that it has a relatively easy after-care procedure. You may be advised to avoid biting hard objects directly after the procedure, and you should not put any unnecessary stress on your teeth.
A common concern when it comes to dental procedures is that they require consistent care, special routines and frequent check-ups. However, because the resin is designed to look and feel like your natural teeth, it does not come with any specific care needs. Regular brushing, flossing and dental appointments should be enough to make sure the cosmetic bonding lasts for a long time. A high-quality composite resin can stay in place for up to ten years without a touch-up. If the cosmetic bonding gets damaged or knocked out of place, the North Royalton Family Dental team can easily restore it.
Cosmetic Bonding versus Veneers
If you've conducted any research on cosmetic dental procedures, you've probably come across the term "veneers" at some point. Veneers are thin, porcelain coverings that are designed to fit onto your teeth. They may be used to mask a single tooth, or they can be expanded to cover multiple teeth. Part of your tooth (or teeth) may have to be moved so that the veneers can fit smoothly.
Both veneers and cosmetic bonding are types of cosmetic dentistry that can hide discoloration, conceal injuries and enhance the overall appearance of your teeth. Because porcelain is more durable than resin, veneers tend to last longer — when properly maintained, veneers can last for over twenty years. On the downside, it can take several appointments to achieve an accurate fit. Cosmetic bonding, on the other hand, can be completed in just a single appointment. If you're unsure which is better for you, Dr. Taylor is happy to review both options and help you make the best decision.
Schedule Your Cosmetic Dentistry Consultation Today
Everybody deserves to feel good about their smile. Whether you are self-conscious about a gap in your teeth or frustrated over failed whitening treatments, cosmetic bonding may be the solution you need. Dr. Taylor and the North Royalton Family Dental team are ready to assess your teeth, answer your questions and give you a smile that you can feel proud of. Contact us today to request an appointment!