Dr. Taylor and all of us at North Royalton Family Dental want to wish you a very Happy New Year! January is half over, so many of you are already working hard on your New Year's resolutions. Some of the more common resolutions are exercising more, eating better, and saving more money. These are all great resolutions, but your North Royalton Family has 5 great New Year's resolutions that focus on your dental health, too!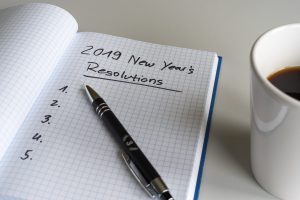 Drink Less Alcohol

Drinking too much alcohol can wreak havoc on your body, but did you know it can also affect your teeth! Sugary cocktails and yeasty beers, when consumed too often, can lead to gum recession and decay. Try to limit your intake this year, and please remember to drink responsibly.

Eat More Fruits and Vegetables

Not only do fruits and veggies improve your overall health, but they can also improve your dental health! Crunchy fruits and veggies like apples, carrots, celery, and bell peppers help to scrape away plaque and food particles. And, they also taste great!

Quit Smoking

Smoking can lead to lung disease and a lot of other health problems, but it can also contribute to gum disease, yellowing teeth, and even some cancers of the mouth. Dr. Taylor challenges you to quit smoking this year; your teeth and body will thank you!

Brush and Floss More

Try to brush at least twice a day, and floss at least once a day. This will help to prevent cavities, gum disease, and other decay. When you floss, make sure to go under the gum line of each tooth, to get any plaque that your toothbrush might have missed.

When you schedule regular dental appointments with your North Royalton family dentist, you can treat and prevent more serious dental conditions. At our dental office, you can expect attentive, skillful care that caters to your unique needs. See why some call us the best family dentistry in North Royalton today!