It's that time of year, North Royalton! School is almost in session, and you are probably planning your last few days of summer to get ready for the coming year. Aside from buying notebooks, pens, and new clothes, you may also need to schedule sports or yearly physicals for your children. It's also the perfect time to schedule your family's dental exams!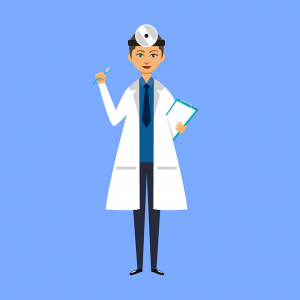 Why is Now the Perfect Time?
Well, part of it has to do with timing. You're already planning a bunch of doctors appointments for your children, to make sure they are up to date on their vaccinations or to get approval for joining a sports team. It make sense that, if you're scheduling these appointments, it's much easier to remember to schedule a dental checkup with your North Royalton Family Dentist.
Going before the school year starts means it's also easier to schedule an appointment without missing school or a crowded waiting room when our practice first opens.
What Can I Expect?
When you come into our family dentistry, you can expect to be treated like a member of our family! Our resident dentist, Dr. Taylor, and his experienced team will listen carefully to your concerns and questions about your dental health. He also has several years of experience working with children of all ages, so your young children and even teenagers can feel comfortable, safe, and enjoy their visit to the dentist.
First, the dental hygienist will perform x-rays to make sure that your teeth are where they need to be. Then, when you get back to your dental chair, the hygienist will examine each tooth, make sure it's healthy, and scrape away any plaque. You'll then be able to pick your polishing flavor–we have several!–and we will polish your teeth to an immaculate shine.
After your polishing, Dr. Taylor will examine your teeth and make recommendations for your at-home dental habits./p>
Schedule an Appointment With Us Today!
Before the school year starts, come to North Royalton Family Dental today! Our dental team is excited to meet you and your whole family. Whether you are coming in for a dental checkup or want some cosmetic dentistry done, schedule an appointment today!