Some people think that cosmetic dentistry only improves your appearance. But, it can actually do wonders for your mental and overall dental health. If you are looking for one of the best North Royalton cosmetic dentists, look no further than North Royalton Family Dental.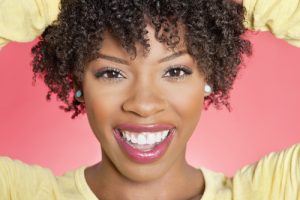 What is Cosmetic Dentistry?
Cosmetic Dentistry is a general dentistry term that covers dental implants, porcelain veneers, teeth whitening, and full mouth restorations. Some people think cosmetic dentistry only improves the look of the smile, but it benefits a lot more! Here are a few reasons why a cosmetic dentist in North Royalton could change your life:
Social Benefits
Discolored or yellowing teeth can affect the way you feel about yourself. It can become difficult to socialize, smile, or even talk if you are self-conscious about your teeth. A cosmetic dentistry procedure like teeth whitening, crown lengthening or reshaping, veneers, or dental implants could help you feel more confident.
Not only can a cosmetic dentistry procedure change the way you feel about yourself, but it can help you further your career! Studies show that individuals with bright, happy smiles in a job interview have a better chance of landing the job and furthering social connections. Dr. Nathaniel M. Taylor and our staff at North Royalton Family Dental are the some of the best in North Royalton and we'd love to help you get the smile you've always dreamed of!
Health Benefits
Did you know that cosmetic dentistry is also used to maintain healthy teeth and gum tissue? Most patients found it easier to stay on top of dental appointments and maintain daily dental hygiene when their smile was repaired and looking beautiful.
Additionally, patients with a misaligned bite and crooked teeth often report having severe headaches. A solution to those awful headaches is simple with a cosmetic dental procedure. Let North Royalton Family Dental help you in getting a smile you love and getting rid of chronic headaches.
Cosmetic dentistry can improve your appearance and quality of life! Are you ready to change your life and smile? Schedule an appointment with us today; we are taking new patients and would love to meet you!