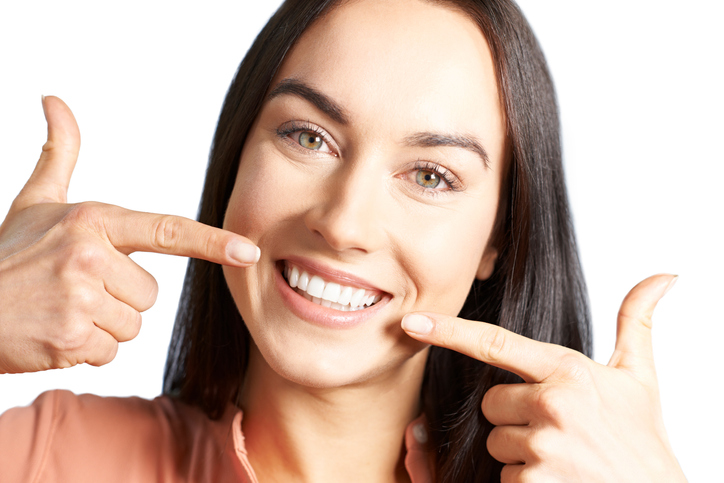 Do you lack confidence in your smile? If so, you're not alone. From chips and cracks to food and beverage stains, there are plenty of problems that negatively affect the appearance of our teeth. Fortunately, cosmetic dentistry can help.
What Is Cosmetic Dentistry?
Put simply, cosmetic dentistry is any type of dental work that enhances the appearance of the teeth, gums or bite. It often involves whitening and straightening procedures that adjust the brightness and position of teeth. In many cases, cosmetic dentistry also improves oral health by making it easier to brush and floss.
Types of Cosmetic Dentistry
At North Royalton Family Dental, we offer an assortment of cosmetic dentistry procedures, each with their own unique pros and cons. To help you determine which option is best for you, here's a brief breakdown of the procedures.
Invisalign features transparent, plastic aligners that gradually reposition teeth over time. Over the span of six months to two years, it can help fix gaps, crookedness and overbites. This solution is best for patients who need teeth straightening and are interested in a more discrete, comfortable alternative to metallic braces.
Many of the foods and drinks we consume daily can leave unsightly stains on our teeth. Not only does teeth whitening eliminate these marks, but it also helps reduce bacteria that causes gum disease. While there are over-the-counter whitening kits available, working with professionals is safer, faster and more effective. This solution is best for patients looking for long-term whitening.
For patients with missing teeth, dental implants are a popular, permanent solution. The implant, which consists of a tiny, titanium fixture, is installed directly into the jawbone. Before the surgery, Dr. Taylor will check your jawbone to ensure it's strong enough to support the fixture. After the implant fuses with the bone, it's covered with a dental crown that fits in seamlessly with your other teeth. This solution is best for eligible candidates who need to replace one or two missing teeth.
Restorative tooth reshaping, also known as gum lifting or crown lengthening, alters the gum-line to improve the patient's overall smile. To accomplish this, Dr. Taylor will use laser technology to gently adjust the appearance of the gums and expose more teeth. This solution is best for anyone looking for a speedy, non-invasive way to reveal more of their teeth.
If you're trying to brighten dull, uneven or stained teeth, porcelain veneers may be right for you. These thin shells are customized to match the exact shape and color of your teeth. Once they're ready, our team will bond the veneers to the front of your teeth, creating a shining, uniform smile that looks natural and is easy to maintain. This solution is great for patients who want to go a step beyond teeth whitening.
Cosmetic bonding is a quicker alternative to veneers. It consists of a custom, composite resin that's applied to your teeth to even out gaps, cracks and any other irregularities. Not only does cosmetic bonding improve appearance, but it also helps protect against bacteria. And, the entire procedure can be completed in just one visit. This solution is helpful for anyone who desires brighter teeth, but doesn't want veneers.
While dental implants are a helpful way to replace one or two missing teeth, they're not very practical for patients missing several teeth. That's where dentures come in. At North Royalton Family Dental, we can create custom full or partial dentures that look and function like real teeth. Dentures allow patients to eat, speak and smile with comfort and confidence. This solution is ideal for patients who are missing multiple teeth or who don't qualify for dental implants.
Dental bridges are a faster alternative to dental implants. Instead of replacing a tooth root (like dental implants do), they rely on healthy teeth to conceal gaps. The two teeth next to the gap are shaved down and fitted with caps. In between these caps is an artificial dental crown that discretely fills in the gap. This solution is perfect for patients who prefer quicker procedure times or who don't meet the eligibility requirements for dental implants.
Schedule an Appointment Today!
When it comes to cosmetic dentistry, there's no shortage of options available. Whether you're looking to brighten your teeth or fix chips and cracks, the North Royalton Family Dental team is here to help. During an initial consultation, we'll examine your teeth and ask questions to learn more about your preferences. Then, we'll help you pick the best possible procedure for your needs. Take the first step to achieving the perfect smile by requesting an appointment today!