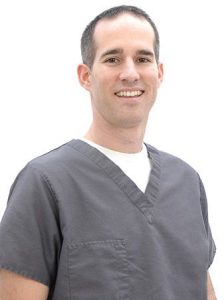 Looking for a new dentist requires some careful thought and research. You must search for a qualified professional who has the experience and knowledge required to provide the expert care you can trust. They should offer the range of services you need and have a compassionate and caring demeanor to ease any anxieties you have.
Dental care is crucial for maintaining good overall health. The right dentist should make you feel able to share your concerns and ask questions. Follow these suggestions to find a dental practice where you feel comfortable and confident in the level of care you receive.
Narrow Your Search Criteria
The first thing you should do is find dentists in your area who have office hours that fit your schedule. If you plan on taking the entire family to the same place, make sure your selected choice offers family care for all ages. Another good thing to discover is the policy on emergencies and how quickly you can expect to be seen under these circumstances. Once you have identified a reasonable geographical area, you can start to get the names of practices within your location.
Don't choose the very first dentist that you discover. You want and deserve high-quality care. Take the time to look into the dental practices available and compare the benefits and advantages so you can select the best one for your needs.
Identify the Services and Technology You Require
What dental services are you looking for? What types of treatment options and technology do you prefer? These are good questions to ask to narrow your search. Some dental practices offer everything you need in one convenient place. Others may require that you go offsite to receive certain treatments. You may want to find out the entire range of service options that the practice is capable of performing. It can be easier and less stressful to receive all of your oral care at one place that you are familiar with.
Your past and present oral health is another factor. For example, if you have previously gotten dental implants, then you must choose a new dentist who has the qualifications necessary to provide your ongoing care. Browse the dentist's website or call the office to ask questions. You should find out if the team has any specialties and if they continue to learn and employ the latest technologies available.
Get Recommendations
Using a search engine is an acceptable way to find a dentist, but you may have other options to discover some of the best dental practices in the North Royalton area. Ask your family and friends for recommendations. They may love their dentist and be eager to pass along the name to you. If you are new to the area, talk to colleagues, neighbors, or your local health department. You can also use the American Dental Association's convenient dentist finder tool.
Do Some Research
After you have a few candidates in mind, do some deeper research. A wonderful way to gather some information about the services offered, professionalism, and demeanor of the dental team is by reading online reviews. Browse through testimonials of past and current patients to find out what their experiences were like.
Plan a Visit
Before you finalize your selection, visit your potential new dentist. Many offer an initial consultation to get to know new patients. This step is a great opportunity to get more information about the services that are offered and interact with the team. Ask any questions that you have. Use the time to discover more in-depth information and clarify any details you are uncertain about.
A personal visit or even a call gives you the chance to see if you feel comfortable and can communicate openly. To receive the best care, you must be open and honest with your dentist. Spend some time talking to discover if you can build a rapport. Look for cues on how the team responds to your questions and concerns. Are they compassionate and eager to discuss their practice?
Many people experience anxiety when visiting the dentist. Getting a feel for the manner of the dental team, and if they offer sedation dentistry, will help put your mind at ease so you can relax during your appointments.
Get a Feel for the Office Environment
Your initial impression of the office setting is a good indication of whether the dental practice is right for you. Were you greeted when you walked in the door? Do you feel relaxed? When you attend your initial appointment, spend some time in the waiting room. Are there appropriate accommodations to help you stay relaxed? This could include soft music, television, comfortable seating, or anything that you prefer. Do the same in the exam room. Take a few moments to really think about how the office makes you feel and if the team is caring and receptive to your needs.
Look at Their Credentials
The dentist you choose should be a member of the American Dental Association. He or she should also have certifications demonstrating their successful completion of the appropriate schooling. Verifying this information will help you feel confident in the skills of your chosen dentist and feel more at ease during procedures.
Make sure your chosen dentist has a successful history of any specific treatments or procedures you are interested in. This can include anything from replacement dentures to cosmetic dentistry services to improve the appearance of your smile.
Make an Appointment With North Royalton Family Dental
If you are looking for a dentist in the North Royalton, Ohio area, Dr. Nathaniel M. Taylor and the team at North Royalton Family Dental are one of the best practices in the area. New patients can access high-quality and gentle oral health care by scheduling your appointment today. Or, give us a call and we would be happy to answer any questions you may have.
Our experienced team of dental health professionals provides exceptional care for everything from routine exams to restorative procedures and cosmetic dentistry. We welcome new patients of all ages and look forward to getting to know you.