North Royalton Family Dental
|
6391 Royalton Road, Suite A
|
North Royalton, OH 44133
Make A Payment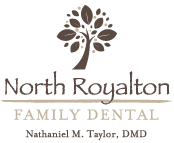 (440) 457-1221

Full Mouth Reconstruction in North Royalton OH
A full mouth reconstruction is a dental treatment, which involves a series of procedures that are used in combination to restore oral function and create healthy, beautiful smiles. A full mouth reconstruction is not the same as a smile makeover. Although there are obvious aesthetic benefits for patients who undergo reconstruction, the primary role of full mouth reconstruction is to address health issues, boost oral health and prevent further injuries, infection and deterioration. By utilizing a series of treatments, dentists can transform the look of the smile while optimizing oral health and functionality. Dentists may use a host of different treatments to carry out a reconstruction, and the services that are recommended will be based on the needs of the individual patient. In most cases, a full mouth reconstruction requires a number of visits to the dental office.
A Full Mouth Reconstruction restores the look and functionality of your smile.
Request an Appointment
Why would I need a full mouth reconstruction?
The teeth are built to last, but often, lifestyle choices, injuries and accidents and poor dental health can cause damage to the mouth. If you have dental health issues, you've been involved in an accident, or your teeth are very weak as a result of acid erosion, your dentist may recommend full mouth reconstruction. Studies suggest that around 178 million Americans have missing teeth, with 40 million adults living with no natural teeth. A reconstruction is designed to provide a solution for patients who have signs of extensive, severe damage and it can be beneficial for the following patients:
Individuals with several missing teeth
Patients with advanced gum disease
Patients who have lost or damaged teeth as a result of a sports injury or trauma
People who have very weak or worn teeth due to erosion or underlying health issues
People who are prone to headaches and pain linked to an imbalanced bite
Patients who have signs of significant bone loss
What does a full mouth reconstruction involve?
A full mouth reconstruction requires careful planning, and there is no one-size-fits-all solution. Every patient should have a personalized treatment plan, which outlines which procedures and treatments will be used to achieve the best outcomes. Before you have your first treatment session, your dentist will schedule a consultation to examine your mouth, assess your dental needs and create a custom plan. In most cases, a full mouth reconstruction involves a series of appointments. The exact time-frame will depend on the individual, but your dentist will be able to give you a good idea of how many sessions you'll need and how long treatment will take once they have drawn up your tailored treatment plan.
There are several dental treatments and services that can be employed as part of a full mouth reconstruction. Examples include:
Your dentist will discuss the different treatment options with you and they will also be able to answer questions.
What are the benefits of a full mouth reconstruction?
Oral health plays an integral role in maintaining optimum standards of general health and wellbeing. If you have severe gum disease, or you've lost a large number of teeth through injury or dental disease, replacing missing teeth, strengthening damaged teeth and improving the aesthetic of the teeth and gums will provide you with confidence, as well as enabling you to enjoy eating, speaking and chewing without any anxiety. A full mouth reconstruction aims to address issues, minimize discomfort and improve oral health. If you've been suffering with dental pain, or you're reluctant to smile in public, this treatment could make a huge difference to your confidence and your quality of life.
At North Royalton Family Dental, we have many years of experience in treating patients with extensive dental damage and advanced gum disease, and we provide a comprehensive range of restorative services, including full mouth reconstruction.
Summary
A full mouth reconstruction involves carrying out a series of treatment sessions, utilizing a range of techniques and treatments to replace missing teeth, treat disease, restore damaged and broken teeth and create a beautiful, healthy smile. At North Royalton Family Dental, we have an experienced team on hand ready and waiting to welcome you to our friendly dental office. If you have any questions, or you'd like to schedule an appointment with
Dr. Nathaniel M. Taylor
, don't hesitate to
contact us
today. We can help you to feel confident when you smile again.