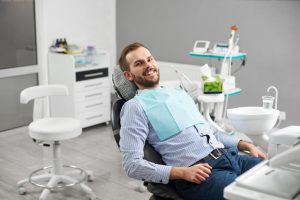 You have to look after your teeth, that much is clear. This is one of the most important aspects of your health and well-being and something that so many people seemingly overlook. It is really important to look after many areas of your health, but it's clear that having strong and healthy teeth is one of the most important, after all, it can save you a lot of stress, money, and time as a result.
So, if you are serious about looking after your oral hygiene, one of the most important things you can do is to look at preventive dentistry. This is such a key component of boosting your oral hygiene and helping you make the most of your dental appointments. You need to look after your teeth properly, and preventative dentistry focuses on this, with the aim being on prevention rather than cure, by making sure you look after your teeth and keep them clean. Here are some great ways in which you can save time and money with preventative dentistry today.
Regular Trips to the Dentist
If you are serious about oral health maintenance, it is essential to schedule regular appointments with your dentist. This is going to have a hugely positive effect and will help to keep your teeth clean and healthy. It is also a great way of picking up on any potential problems and dealing with them before they get any worse. Make sure you visit the dentist once every few months to keep up with your dental hygiene as much as possible.
Flossing
Make sure you are flossing thoroughly as well as brushing your teeth. So many people overlook the importance of flossing, and how essential it is to do this effectively, and regularly. You should be flossing every single day before brushing your teeth to dislodge any trapped food. This is more essential than you might think because it will help to prevent problems with tooth decay and gum disease. Never underestimate the positive nature of flossing, and do as much as possible to make the most of it.
Get an Electric Toothbrush
When you brush your teeth, you need to make sure you are doing it properly, and this means you need to get hold of an electric toothbrush. There are certainly some things you need to keep in mind to help you achieve this, and buying the right electric toothbrush is something that matters a lot. This can really help you clean properly and ensure that your teeth are cleaned as well as possible.
You have a lot to think about when you are looking to achieve proper oral health. And focusing on preventative dentistry is vital moving forward as a result. Come up with as many ideas as you can to ensure that you have a plan for maintaining your dental hygiene. If you can get this right, you will be able to achieve strong and healthy teeth. Contact us to schedule an appointment today!