As you're wrapping up your holiday shopping (pun intended!), you may be wondering what to get for stocking stuffers. Dr. Taylor and his hygienists at North Royalton Family Dental have some great tips! From the latest dental tech to tooth-friendly snacks and toys, we want to help you make this season one to remember.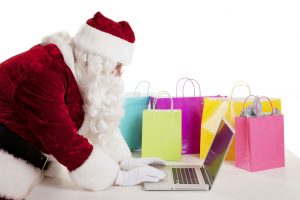 If you're working on teaching your kids good dental habits, getting a unique toothbrush is a great idea. You can get toothbrushes that are themed for their favorite tv shows or movies, like Frozen or Minions. A unique toothbrush that your child can call their very own can help encourage regular brushing. You can also get toothbrushes that sing a theme song, so your child can time how long they brush.

For your older children or spouse, bluetooth toothbrushes are the latest in dental tech! These electric toothbrushes can connect to a phone in your app that tracks your brushing time, technique, and overall cleanliness. Get this great toothbrush for your older loved ones, and they'll love the results!

Healthier Holiday Snacks

Some of the most popular holiday snacks are candy canes, chocolate, and M&Ms. While these are all delicious and fine in moderation, they can cause decay in your teeth. Your North Royalton cosmetic dentist recommends you get dark chocolate-covered nuts and berries and dried fruit. These treats have less sugar than other candies, but are still full of flavor!

Cosmetic Dentistry

If your loved ones are looking to improve their smile, consider buying a cosmetic dentistry procedure at our dental office! Dr. Taylor and his team offer teeth whitening, veneers, and tooth reshaping. Our veneers can quickly correct minor imperfections like misshapen or gapped teeth, and in-office teeth whitening can get you faster, longer-lasting results than the drugstore brands.

Small Crafts or Toys

Get your crafting game on by creating little ornaments for your family members. These ornaments can be dated for this year, so when you're decorating for next year, using these ornaments can bring back the wonderful memories of this year. Small toys are also a great way to fill the stockings, without including a lot of candy.
Dr. Taylor and his team want to wish you a very happy holiday and a great new year! We hope you like these tips, and we are excited to share this holiday with you. If you're looking to purchase a cosmetic procedure, give us a call today.