North Royalton Family Dental
|
6391 Royalton Road, Suite A
|
North Royalton, OH 44133
Make A Payment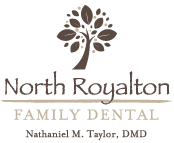 (440) 457-1221

Laser Dentistry in North Royalton OH
Are you worried about an upcoming dental procedure? If so, you're not alone. It's common to experience some fear about having a dentist prod in your mouth with tools — in fact, about 36% of the population suffers from dental anxiety.
For most of us, the solution to dental anxiety is to just deal with it. Of course, this method can lead to some fairly uncomfortable dental appointments. However, thanks to technology, there are now easier ways to approach certain dental procedures — including through laser dentistry. While laser dentistry won't necessarily cure your dental anxiety, it does make appointments go by quicker and more comfortably. Here's a closer look at how it works.
What Is Laser Dentistry?
What Procedures Can Laser Dentistry Help With?
When done properly, laser dentistry can help with a wide range of dental practices. Here are some of the most popular ones.
Teeth Whitening
Detecting and Removing Tooth Decay
Treating Tooth Sensitivity
If your teeth are extra sensitive to cold or hot temperatures, it can make regular dental appointments a bit more difficult to go through. Fortunately, lasers can help by sealing channels in your teeth, which makes them able to withstand different temperatures. This also reduces the need for anesthesia and gets rid of certain bacteria, which improves healing rates.
Reshaping Gums
Biopsy Removal
If you or your dentist suspects that you have oral cancer, they might use a laser to conduct a biopsy. During this procedure, Dr. Taylor will navigate the laser and remove a small portion of tissue — this sample will then be sent to a lab for additional testing. Lasers can also be used to remove lesions.
Removing Tissue Folds
What Are The Benefits of Laser Dentistry?
Ultimately, lasers are highly useful materials that can be used for several dental procedures. In addition to versatility, laser dentistry offers the following benefits:
Quicker appointments: One of the main benefits of laser technology is speed. Lasers can work faster than traditional drills and equipment, which translates to less time spent sitting in the dentist's chair.
Faster recovery times: Dental procedures that are done using lasers can help shorten the time it takes to heal. Not only does laser dentistry reduce the need for stitches, but it also lowers the likelihood of bleeding and swelling.
Reduced anxiety: Many patients develop anxiety over the feeling of having tools in their mouth. Replacing drills and traditional dental equipment with laser technology can make appointments more comfortable and help lower anxiety.
Reduced need for anesthesia: Because laser dentistry tends to make procedures more comfortable, there's a decreased need for anesthesia. As an added bonus, lasers are sterile, which reduces the risk of infection.
Higher rates of precision: Lasers are highly precise, which is incredibly useful during dental appointments. By boosting accuracy, laser technology can preserve higher quantities of healthy tissue.
Through speed, comfort and accuracy, laser dentistry can improve the quality of your smile and make going to the dentist a little easier.
Is Laser Dentistry Safe?
Because lasers are often associated with heat, it's normal to wonder about the safety of laser dentistry. Most patients will be glad to learn that lasers have been around since the 1940s and that laser dentistry has been going on for decades. The practice is also approved by the U.S. Food & Drug Administration (FDA), which is responsible for checking the safety and efficacy of medical devices.
Contact North Royalton Family Dental Today!
From faster recovery times to increased accuracy, there's no shortage of reasons why someone might want to try out laser dentistry. If you're interested in getting a laser dental procedure done, Dr. Taylor and the North Royalton Family Dental team can help. In addition to answering any questions you may have, we can evaluate your teeth and gums and determine if you're a good candidate for laser dentistry. Schedule an appointment by contacting us today!