North Royalton Family Dental
|
6391 Royalton Road, Suite A
|
North Royalton, OH 44133
Make A Payment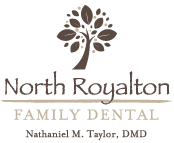 (440) 457-1221

Smile Makeovers In North Royalton OH
Did you know that the average adult smiles an average of 20 to 50 times a day? From pleasantries at the office to showing affection for friends, family, and loved ones, a smile is an important part of who we are and the connections we make with one another. If you find yourself feeling self-conscious about your smile, or purposely smiling with your mouth closed, it's time to give yourself the gift of self-confidence with a smile makeover from Dr. Nathaniel M. Taylor and the team at North Royalton Family Dental.
What is a Smile Makeover?
We're proud to offer a wide range of options for perfecting your ideal smile as one of our valued patients. Whether you need small cosmetic dental corrections or a more comprehensive approach to straightening or whitening your teeth, our team is always here to help. Just like any makeover, your new smile will start with an intake assessment, where Dr. Taylor and his team will consider the current state of your mouth, including your teeth and gums. This is an important step, because you'll naturally want to ensure your brilliant, beautiful new smile stays looking great, even weeks, months, and years after your procedure(s).
Once your initial examination has been completed, our team will discuss your smile goals and offer suggestions for treatment plans to achieve them. Whether you're looking to brighten and whiten your smile for a special event or are looking for something more permanent, we'll go over various options, potential dental insurance coverage, and realistic timelines for visits, any necessary accessories or appliances, and the number of treatment sessions you'll need.
What Does a Smile Makeover Involve?
Just like our patients, every smile is wonderfully different - that means that each makeover is individually tailored. Smile makeover approaches may include any or several techniques such as:
Ready to Restore: If you need more significant assistance with restoring your smile, we're here to make it happen! Dr. Taylor and his team will help you determine which of our restorative dental options - or combinations of them - will deliver the best solution to bring out the greatness in your grin.
Dental Bridges - As their name suggests, dental bridges "bridge" the gap between two healthy teeth with a manufactured tooth surface, offering a solid, gap-less bite. These are an excellent way to complete a smile that has lost a tooth due to injury, illness, or natural tooth decay. Once our team has a chance to create and fit your dental bridge or bridges, you'll enjoy a more comfortable bite and natural-looking smile.
Dental Implants - Another approach to replacing missing teeth, dental implants are surgically added to a patient's mouth to mimic the function and appearance of real teeth as closely as possible. Provided a patient is a good candidate for implants, these permanent additions to your smile will help you feel more confident in your grin.
Dentures - If you've lost a significant number of teeth, or your treatment plan indicates total replacement may be the best option, dentures provide a stunning smile. These removable dental prosthetics are fitted to your mouth for complete comfort, delivering a grin that's always ready for selfies and close-ups. An excellent option for patients in need of a significant smile makeover, North Royalton Family Dental is always ready to answer your denture questions and guide you through the process of having them created
You deserve to be front and center in every picture, to smile and laugh as often as you like, and to appreciate the grin you see in the mirror each morning. If your current smile needs a little help to get where you'd like it to be, we invite you to call our team and make your smile makeover appointment today! Not only will we help you fix any small issues or concerns in the short term, we'll also help support your dental health going forward. A lifetime of great smiles starts with a visit to North Royalton Family Dental, and we're ready to get started with you today!